Yoko was definitely telling Leah... "I want you and I want you now XDDD"


Or maybe not... but I love how he kept eyecontact while kissing the mask XDDD


he's definitely insinuating something XD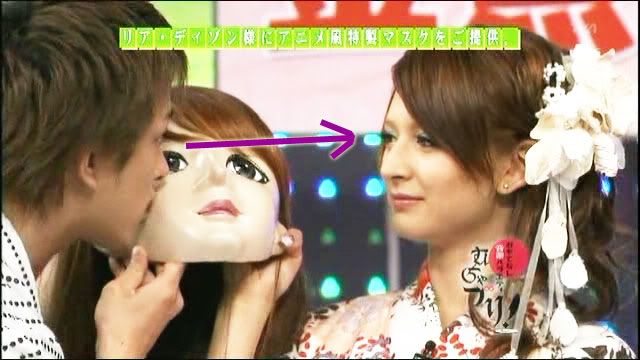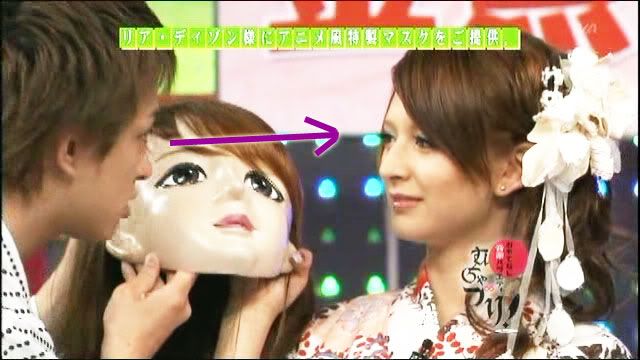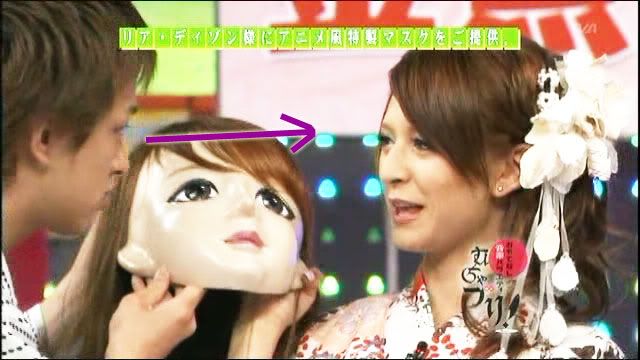 Gotchaaaa!!! You're reaction was pretty slow Leah Hohohohoo.... You liked that, didn't you???? XD
Oh and when asked why did she know about Soshigaya... she said cuz she used to live there when she arrived... Yoko contra? "I would like to hear where you live NOW!" XDDD Yokoooooo
I just had to add more... right after Hina asks why she know soshigaya, Yoko encorages her to try speak "Yatte" he says in a really sweet voice!! Yokoooooo!!! and he looks down like to listen carefully, cute deshou????
Oh oh oh oh... and what about the "Sukiya de" Part????.... She practice while looking at Yoko ahaha and he got all excited and made her say "metcha sukiya de" right into his eyes.. now why was she embarrased when doing it at the camera??? XDDD Ahhh ironies of life XD
Seriously... I don't know who did she pick but at least I felt that lovely Yoko was getting more attention from Leah than from any other girl guests who would normaly just ignore him XD
From what i've read, looks like she picked Yoko and Ohkura as husband and boyfriend respectively.... Ryo??? I don't know XD
And... I wouldn't like her to be with anyone from Eito, but if that ever happens.. it would definitely be Yoko!!! Oh yes.. this are personal thoughts... don't take it srsly (·_·)
I think I'll be editing this everytime I find something new on it XDDD
OMG... I've done two YokoLeah entries already XD:
This way to the second


I found a Yoko Leah fic... Of course it isn't mine... so
helicoptersky otsukare!! I loved it ...
Five times Yoko and Leah did it.... over here
Yoko and Leah are up to something